Reviews at The Spine Group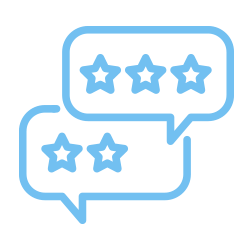 What Our Virginia Beach Patients Say
At The Spine Group we love when patients share with us their feedback and comments after chiropractic care. Please read our patient testimonials below to see what other people have achieved through their tailored care plans with us.
Share your stories too! Click here to send us your feedback so that we can help to spread the word about the benefits of chiropractic care.
For more information or to schedule an appointment call or email us today.

Love This Place
I love every single staff working at the spine group. Everyone is very kind, good at listening and consistent with their patients. I fully recommend everyone to come here.
- Shannon T.
Great Experience
Wonderful warm and welcoming reception… All staff members I interacted with were friendly, kind, and considerate! Such a great experience!
- Kim M.
Great Group!
Great group! Very well trained and would recommend this group to anyone needing their service.
- Fritz E.
Took Time To Educate
Dr. Spencer really took the time to educate and ensure my understanding of my condition. I appreciate such thoroughness and commitment to care. I am looking forward to beginning my treatment. Thanks again!
- Gina B.
Relieving!
The overall experience was so relieving. Everyone was so friendly. The doctor was very explanatory. And my sessions have been helping a lot.
- Denny S.
Great Place To Go When You Need Help!
What a great place to go when you need help! Thank you for helping me stand straight and proud again!!
- George D.
Highly Recommend
Dr. Josh and Dr. Spencer explained more about my back and sports injuries in 30 minutes than all the doctors combined in the last 5 years. I highly recommend this practice.
- James R.
Wonderful
The staff was extremely friendly and the whole visit was well organized. The doctors are wonderful and explain everything in great detail.
- Danielle G.
Very Welcoming Staff
My decision to seek chiropractic care in Virginia Beach was long overdue. I am happy I chose to visit The Spine Group! They have very welcoming staff and everyone explained everything so thoroughly. I look forward to my next visit.
- Robbin F.
Attentive, Upbeat, and Friendly
Dr. Spencer and his staff were attentive, upbeat and friendly. The doctor took extra time to speak with me and wanted me to understand what may be helpful to my care. I will refer to many people.
- Annette S.
Highly Recommend This Practice
Everyone at The Spine Group is so personable and caring! There is no wait time. All services are administered immediately and you are on your way to your daily activities. I highly recommend this practice!
- Paige R.
A Great Experience
So glad you fit me in when I had an emergency. Have heard so many good things about your practice from my business associates! Thank you, had a great experience.
- Sue M.
Professional and Caring
The staff listened to what was going on with me and did an assessment in order to come up with the best plan for restoration. Everyone there is very professional and caring.
- Brady J.
More Like My Friends & Family Than My Practitioner
Everyone at The Spine Group is more my friends and family than they are my practitioner. I am confident that each time I walk into their building I will leave feeling 10x better.
- Vincent A.
Professional, Caring and Most Importantly Humble
You guys are THE BEST! Starting with Myra, to the assistants and both Dr. S! So incredibly professional, caring and most importantly humble. Thank you for helping me! You have blessed my life abundantly.
- Nikki K.
Feeling Significantly Better
I came in with severe neck/back pain. I left with a better range of motion and feeling significantly better. He was kind and attentive. The practice is lovely and clean and the staff is friendly and welcoming. Overall an excellent experience.
- Tracey D.
Very Friendly and Great
The whole staff is very friendly and great. They make you feel like you have known each other for years especially sweet Myra.
- Sonia T.
My Overall Experience was Excellent!
My overall experience was very comforting and the staff was welcoming and friendly. I was very uneasy about chiropractic care at first for my youngest daughter. However, when we walked into this office I knew I was in the right place when Mira was sitting at the front and was so inviting. Dr. Spence was very informative and warm. He answered all the questions I and my daughter had and even more. I would highly recommend this practice to family and friends. You normally don't look forward to seeing doctors but this one we did. I would recommend this practice to friends and family. My overall experience was Excellent!
- Gracie B.

Contact us today to schedule your visit! (757) 422-2000